Regular price
Sale price
€9,90 EUR
Unit price
€132,00
per
kg
Sale
Sold out
Awakens the spirits.
Schlosskräuter Get Well Tea Herbal tea blend with bitter substances - Hand-mixed herbal tea blend, free from artificial flavorings.
Content: 75g
Teilen
Zutaten

Hawthorn leaves with flowers, dandelion herb with root, St. John's wort, agrimony, centaury, licorice root
Zubereitung

1 teaspoon per cup, pour over boiling water, cover and leave to stand for 10 minutes. Drink a cup 3 times a day for 4-6 weeks as a cure.
Versand

Klimaneutraler und plastikfreier Versand via DHL GoGreen. Bearbeitungszeit in der Regel 1 Werktag.
View full details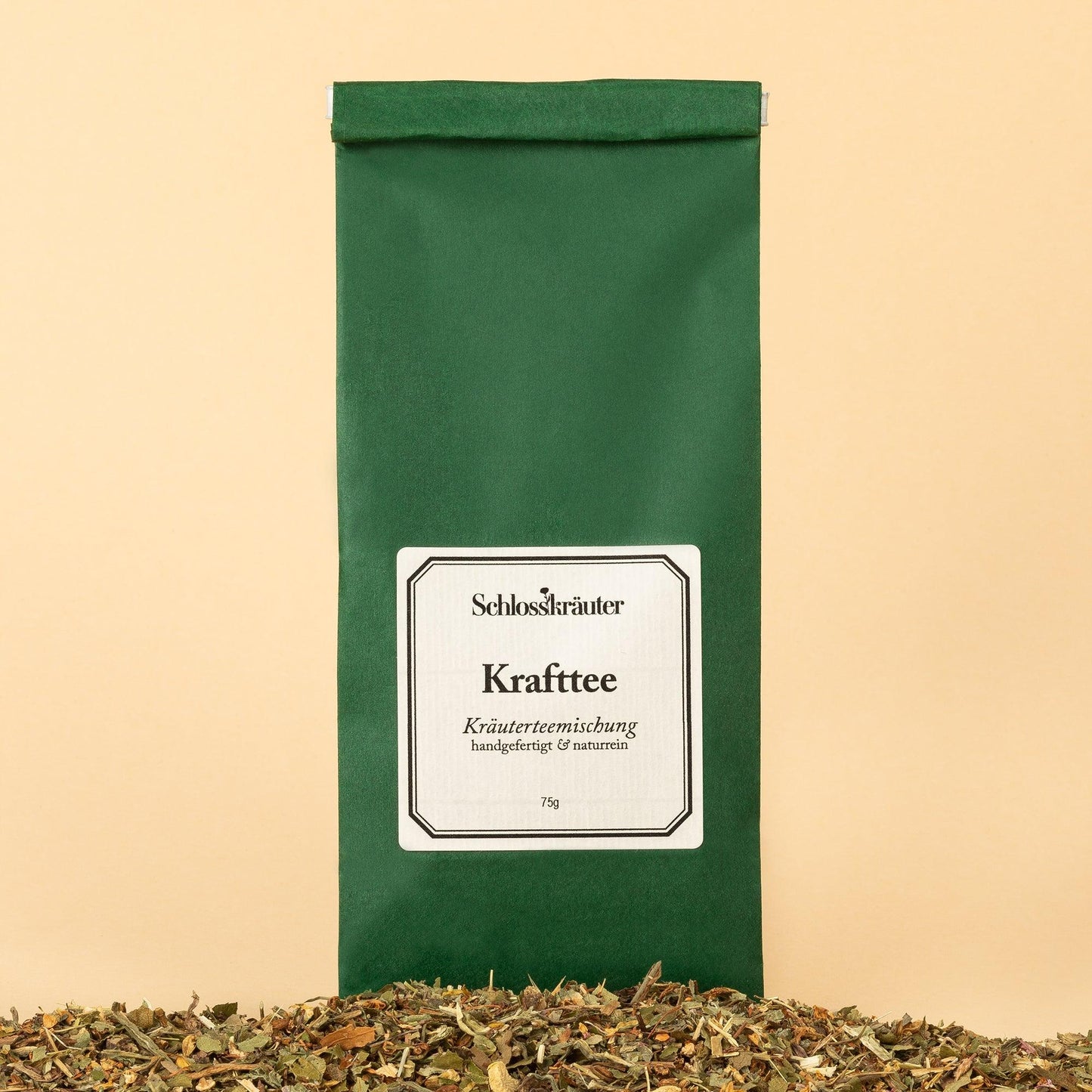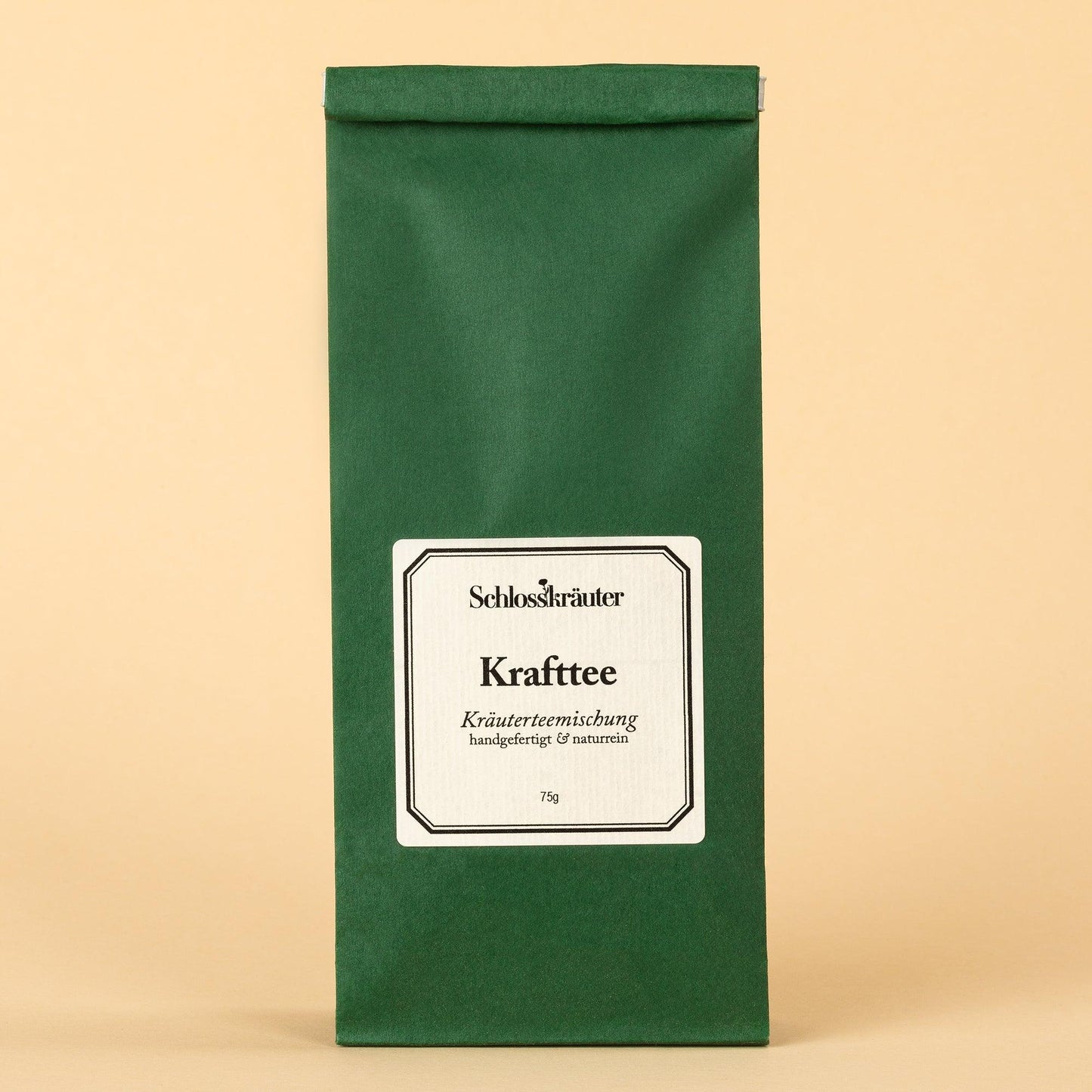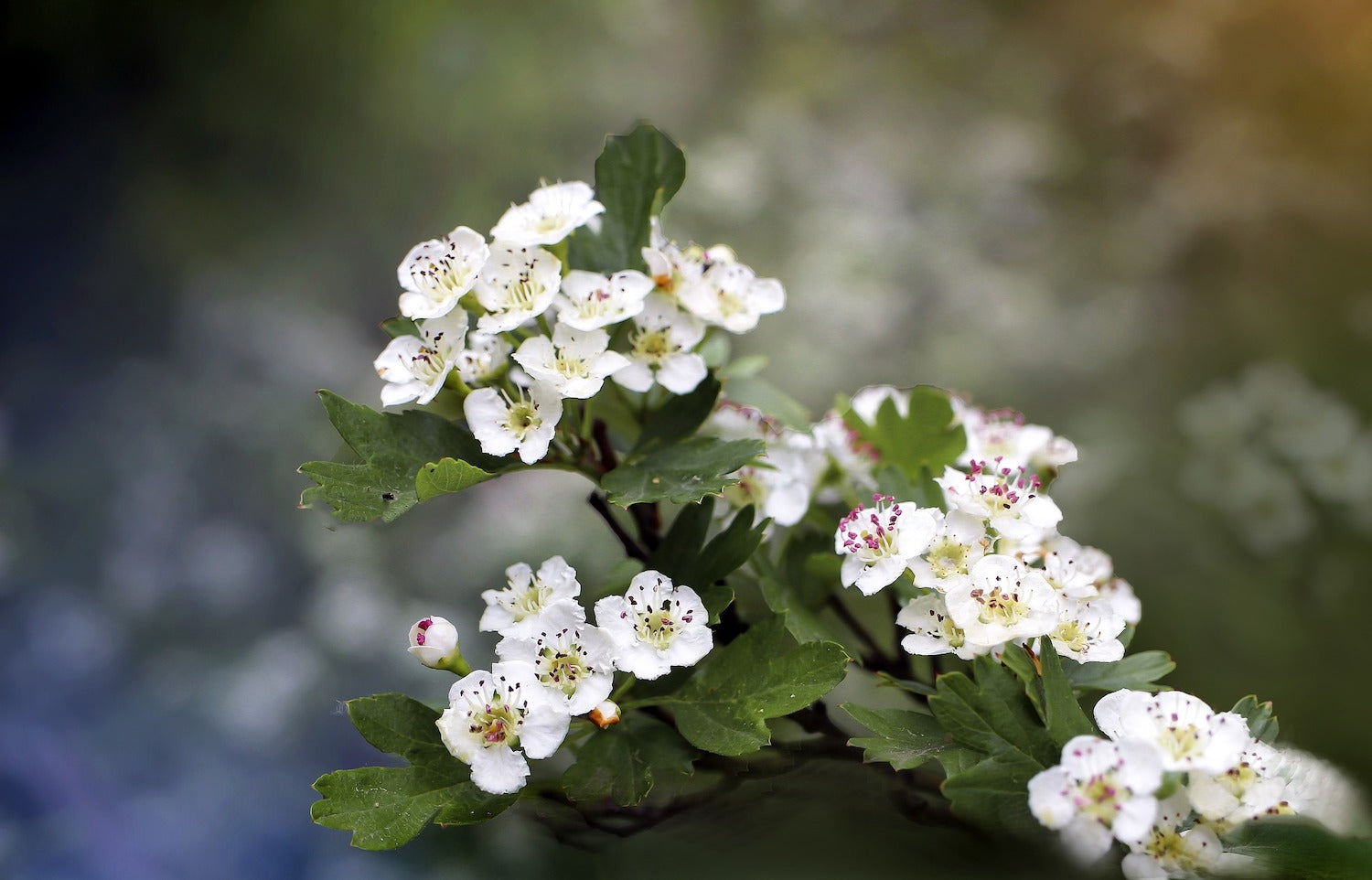 New strength with hawthorn and bitter substances
Get new energy with our Get Well Tea! Our invigorating tea blend contains bitter substances and is particularly beneficial after long periods of illness. The balanced herbal mixture with hawthorn leaves, dandelion herb, centaury and St. John's wort stimulates the spirit.
We recommend a curative application with 3 cups a day, preferably before a meal.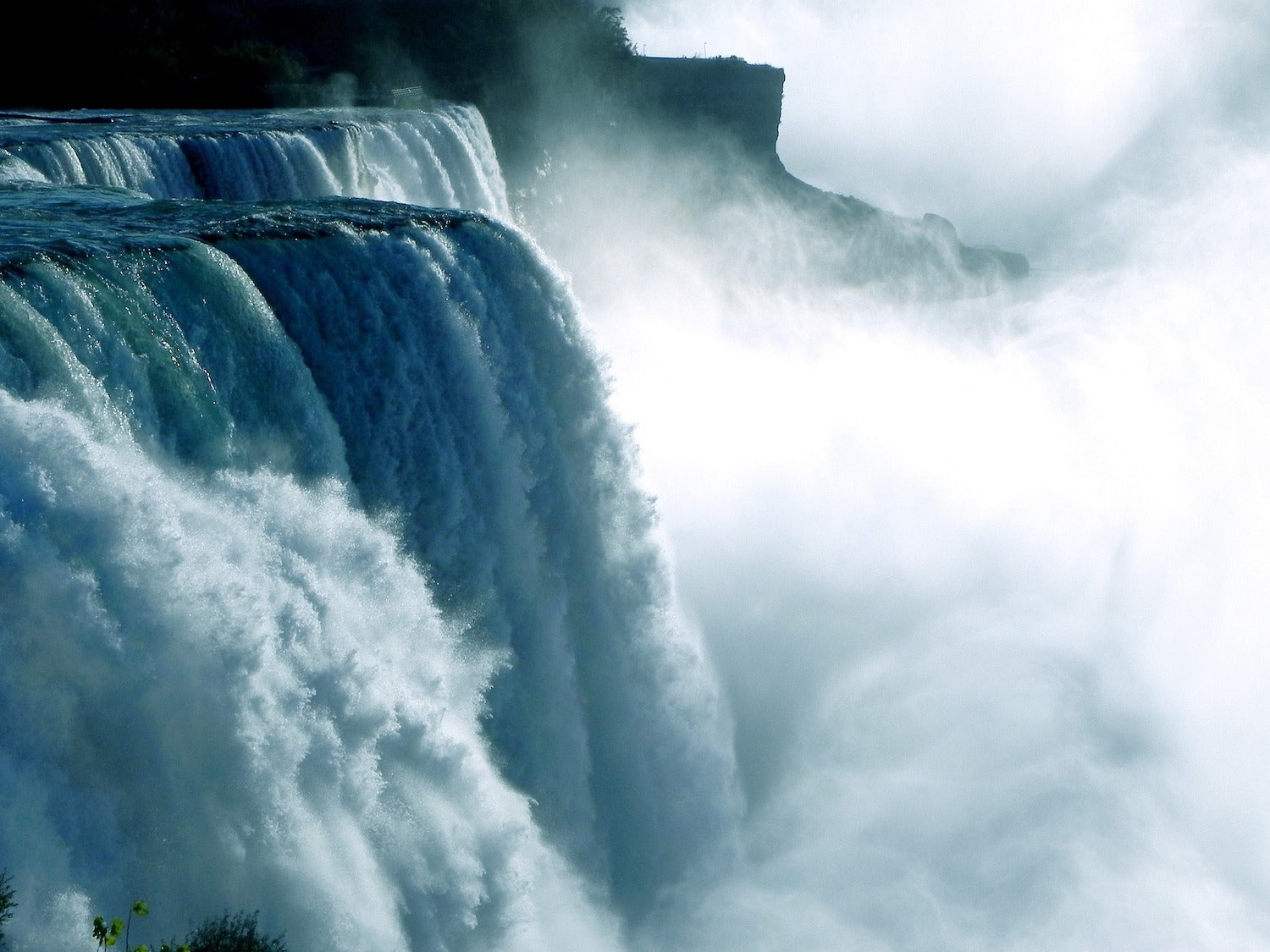 Natural sources of power
Bring your energy back to life with our Get Well Tea. The flavonoids in hawthorn strengthen the heart, while the bitters in dandelion and centaury aid digestion and stimulate the gut immune system. St. John's wort brightens the mood and promotes mental well-being. Agrimony strengthens the mucous membranes and is considered an effective radical scavenger. The sweetness of the liquorice root softens the bitter taste without weakening the valuable effect of the bitter substances. Do without additional sweetness so as not to counteract the effect of the bitter substances.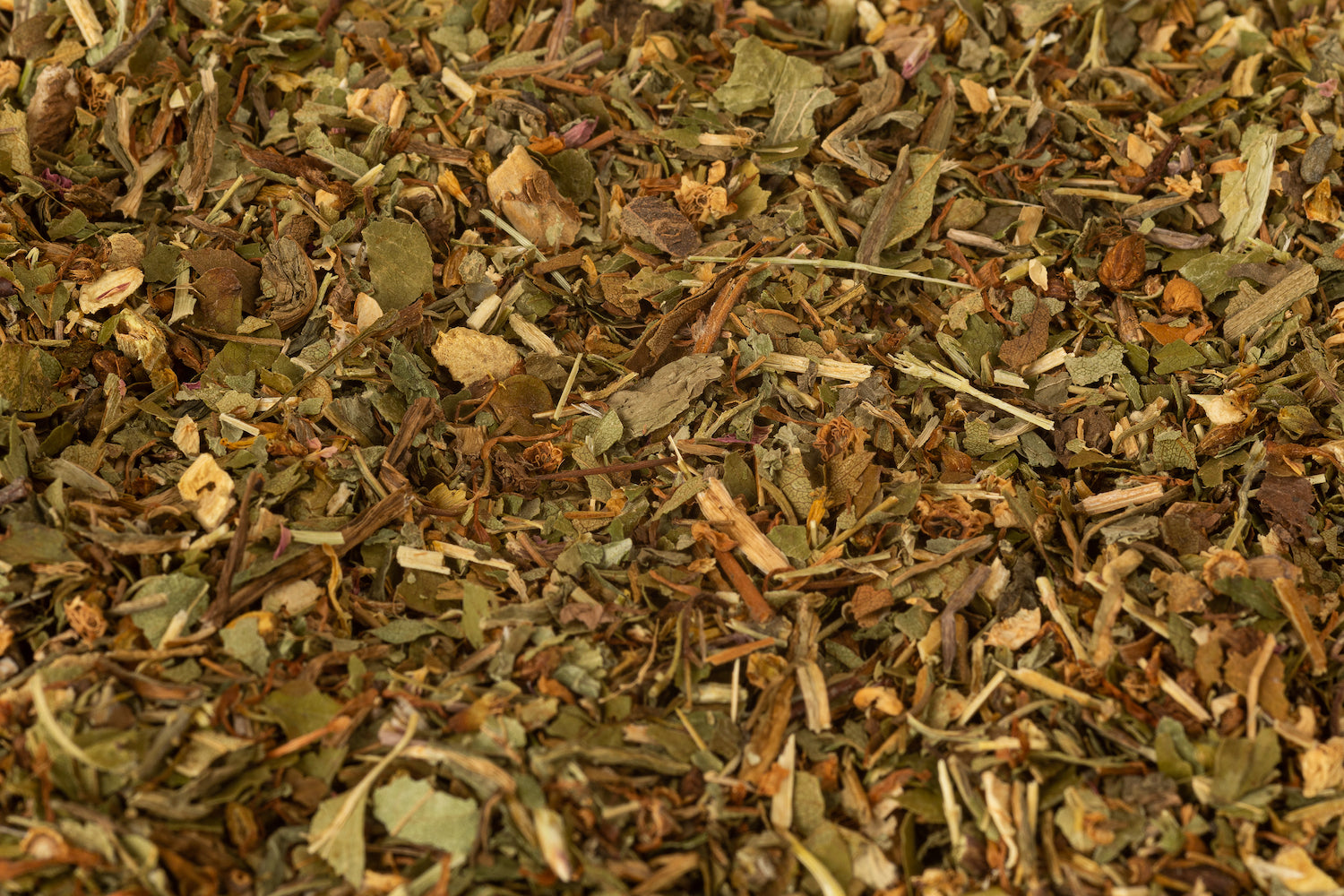 Handmade with 100% natural ingredients
Our tea blends are made, bottled and packaged by hand by pharmacist Anja Heinz according to her own recipes. These are, of course, free of artificial flavorings, contain mainly local herbs and medicinal plants and are of the highest quality in terms of active ingredient content, purity and identity, so-called pharmacopoeia quality.
Collapsible content
Sustainable packaging

Our teas are always filled in resealable paper bags. These consist of recycled paper and glassine paper for optimal aroma protection. When it comes to shipping, we only use what is necessary and therefore ship completely plastic-free.
Handgemacht.

Alle unsere Produkte werden nach eigenen Rezepturen von Apothekerin Anja Heinz von Hand hergestellt, abgefüllt und verpackt. Und das schon seit fast 20 Jahren.

Natürlich.

Schlosskräuter Produkte enthalten ausschließlich hochwertige und naturreine Ausgangsstoffe, Heilpflanzenextrakte und 100% reine ätherische Öle.

Weniger ist mehr.

Unsere Rezepturen enthalten nur das, was auch wirklich nötig ist. Diese kommen selbstverständlich ganz ohne Konservierungsstoffe, Mineralöle, künstliche Parfümstoffe oder andere chemische Zusätze aus.